REARAND neck and shoulder relaxer was scientifically and orthopedically designed to be a safe and natural way to alleviate neck and shoulder pain and tension .

Please imagine surrendering the weight of your head into a massage therapist's healing hands , while the muscles in your neck, shoulders and face completely relax .

There are no inherent risks of side effects. Many chiropractors and massage therapists recommend that patients take the product home for self-treatment .
How do you feel tired with your neck?
Simple and effective is the very appropriate words for REARAND neck and shoudler relaxer . The most amazing thing is that it will not stimulate your pain points, it will not make you feel pain in the process of using like other stretching equipment, it will let you complete the recovery of shoulder and neck in the most comfortable state in a natural way just like a professional masseuse holding your head in both hands . If you use it for 10-15 minutes a day for a week, you will feel a lot more comfortable with your neck imperceptibly. Some people who have used it even call it "the hand of God". It's amazing.
Precious memory
Maybe you will be very surprised to see REARAND neck and shoulder relaxer, because it may remind you of your childhood memory. You have seen other people use this pillow when you were a child. Yes, we have been insisting on the production and improvement of this relaxing pillow for many years. It is like a masseur gently dragging your head with his hand, so that your shoulder and neck can stretch under natural conditions without any negative effect, This is also the reason why our product has been trusted by consumers for so many years. Although the product looks simple, each range and hardness of each sponge are very important. Although there are counterfeiters who look similar to REARAND in appearance, the actual use effect is quite different.
REARAND will continue to do it until one day your grandson will give it to you as a gift, and then tell you: grandfather, I remember you used this when I was very young. Surprise!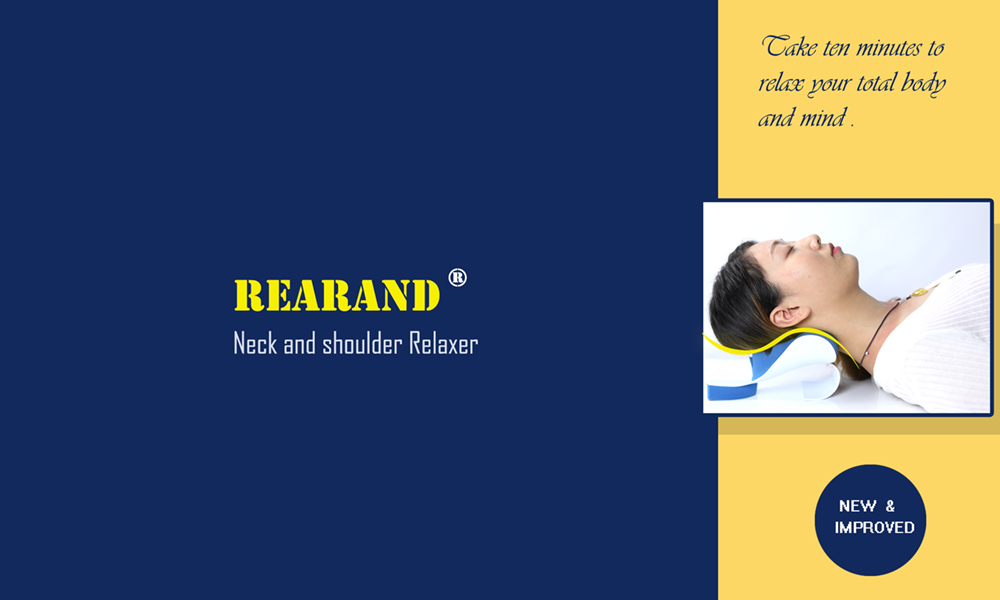 Rearand, founded in 1981, is an enterprise focusing on neck and shoulder relaxer. We have our own production base, design, R & D and production, each step of which is strictly tested and reviewed. Our concept is "practicality and rationality of price will always be the first"
Stop phone service during COVID-19